Does anyone know of a scenery download for fs2004 of any of Dubai's artificial islands dubbed the "8th wonder of the world"
Palm Island Resort, Dubai, United Arab Emirates, is featured in this image photographed by Expedition 10 Commander Leroy Chiao from the International Space Station. The resort is under construction on reclaimed land silhouetted against the dark waters of Dubai's Persian Gulf coast. Advertised as "being visible from the Moon," this man-made palm-shaped structure displays 17 huge fronds framed by a 12-kilometer protective barrier. When completed, the resort will sport 2,000 villas, 40 luxury hotels, shopping centers, cinemas, and other facilities. When completed, the resort is expected to support a population of approximately 500,000 people. Photo courtesy of NASA.
You can read more about them here: http://news.mongabay.com/2005/0823-tina_butler_dubai.html
And below are some pictures taken from various other websites.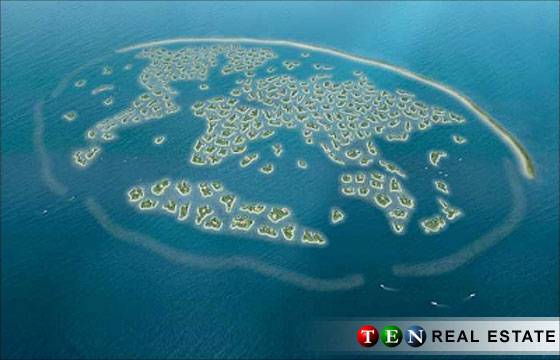 Thanks in advance!