Does anyone know of a scenery download for fs2004 of any of Dubai's artificial islands dubbed the "8th wonder of the world"
Palm Island Resort, Dubai, United Arab Emirates, is featured in this image photographed by Expedition 10 Commander Leroy Chiao from the International Space Station. The resort is under construction on reclaimed land silhouetted against the dark waters of Dubaiís Persian Gulf coast. Advertised as "being visible from the Moon," this man-made palm-shaped structure displays 17 huge fronds framed by a 12-kilometer protective barrier. When completed, the resort will sport 2,000 villas, 40 luxury hotels, shopping centers, cinemas, and other facilities. When completed, the resort is expected to support a population of approximately 500,000 people. Photo courtesy of NASA.
You can read more about them here: http://news.mongabay.com/2005/0823-tina_butler_dubai.html
And below are some pictures taken from various other websites.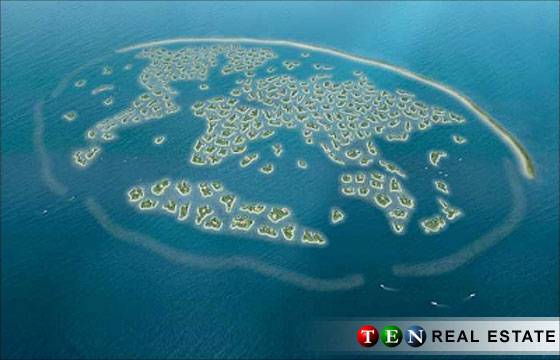 Thanks in advance!
This 'great wonder' featured in a UK TV program recently. Hailed as a great engineering project - half the Gulf was dredged to provide the base for the first island - its not without its problems. Due to changes in the tidal flow around the coast now there is now a continuous task of dredging and moving sand from areas that are building up to areas that are being depleted - an ongoing building site! I've read somewhere about "houses built on sand" - Will it become a glorious 'white elephant' if world politics continues the way its going and nobody wants to visit??
Wow- thats interesting verygom! I never knew that! They might just be a big mistake then! I heard they where built in a bid to bring the World Entertainment Capital fromm Las Vegas to Dubai as Dubai's main income is oil money and they have just about run out of it! lol
Just replying to myself here but I have found an addon that includes the islands I was talking about
Its a payware package called "FLYTAMPA - DUBAI INTL"
You can also get a free 14mb demo from that page.