ODG - UKEZ - Offshore-Scenery Packages - Released - Selective Private-Preview
Overview
The ODG Project aims to model every offshore installation worldwide, (eventually).
Meanwhile, The Offshore Development Group are pleased to announce the release, as a private-preview, of their first
comprehensive-area offshore oil & gas industry's scenery series packages - ODG UKEZ phase-one (Personal Edition, v1.0).
Released - Selective Private-Preview
To thank those of you who assisted with your support & various contributions to The ODG Project,
this released - Selective Private-Preview of the fully-functional final-release packages, is restricted to FlyAway members only.
Do not pass-on, or announce, the ODG URL, or release information, to anyone whatsoever,
as we first need to assess the server-traffic loading impact, (and with your kind assistance, iron out any bugs we've missed).
In due course the ODG Project team will themselves formally announce the UKEZ release.
This initial release is restricted to the offshore-scenery packages only, (there are also a couple of minor related onshore-scenery packages).
The various AI Helicopter traffic, models, repaints, AFCAD, & Voicepack, packages will be released as soon as possible.
NB -
To avoid overloading our servers,
please only download these packages if you are actually interested in piloting choppers.
If you are only interested in having AI choppers flying about,
please do not download this scenery ATM, please wait for further announcements.
ODG UKEZ Outline
The ODG UKEZ offshore-scenery phase-one series packages -
Place 332 landable helipads and 385 related representational models, offshore in the UK economic zone.
Model every UKEZ offshore oil & gas installation, positioned as in real life, during the period 31/05/2004 - 06/06/2004.
Comprise -
- 256 Fixed platforms
- 16 FPSOs
- 28 Semi-Submersibles
- 18 Jack-Ups
- 67 Vessels
ODG Website
The ODG Project website is now up and running, albeit in a basic form.
Several aspects are currently for demonstration purposes only.
Over the coming months these will be made fully operational.
You may visit as a Guest, but as such will be unable to access the ODG packages.
To download the ODG packages, you must first register your membership -
a) Sign-up at The ODG Project website.
b) Wait for your account-confirmation email.
c) Click the account-activation-link contained therein, which will take you back to the site-login page.
d) Login to the site.
e) Update your profile and add your pin to the Member Map.
The ODG Project - http://www.fs-odg.com
Downloading
Once logged-in you will then have full access to the downloads & forum boards areas.
For ease of use, the downloads, forum, & gallery, areas are all organised similarly by a country & area structure.
Please report any downloading problems in the forum boards.
For dialup users, we've split the UKEZ into several smaller packages, to keep the download files to a reasonable size.
Installation
Please ensure you read the full instructions included in each package.
These UKEZ packages -
Are both FS2002 & FS2004 compatible, (unless specifically stated otherwise).
Require 333MB of disk-space for scenery, textures, & effects (UKEZ, full installation).
However, due to the worldwide scope of The ODG Project,
the complexity of these packages, and their intended upgrade-able implementation,
it has been nescessary to implement a pre-defined country & area based folder tree structure.
It is essential that you allow this folder-tree to be created.
All ODG packages, updates, bugfixes, & support, are based on this country & area folder tree structure.
N.B.
Requests for support will be refused if you choose to install to any alternative folder structure.
Support
All support requests should be directed to the forums at -
The ODG Project website - http://www.fs-odg.com/forum/
For an overview & before posting, please read the FAQ.
Whilst the boards & FAQ are not fully populated yet, and still contain development postings,
please post your queries in the appropriate package-related board and we'll endeavour to reply and/or direct you appropriately.
Do not post support requests on the FlyAway/Hovercontrol websites or Hovercontrol ODG developers forums.
Wishing you many hours of enjoyment honing your chopper skills.
The Offshore Development Group
UKEZ Team
April 30th, 2006
Leman Field - Southern North Sea

Gryphon Flypast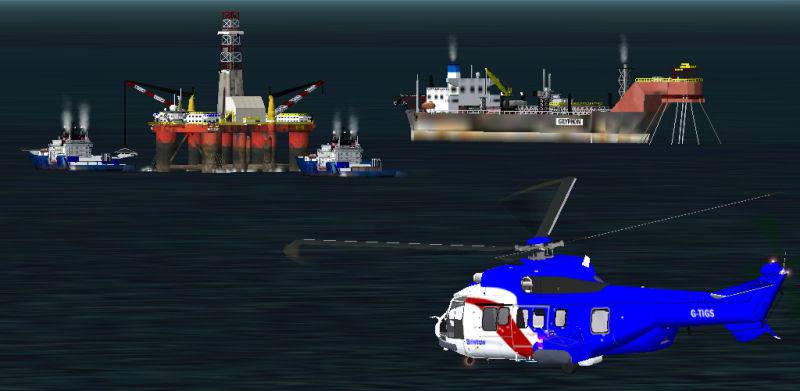 Alwyn North - Northern North Sea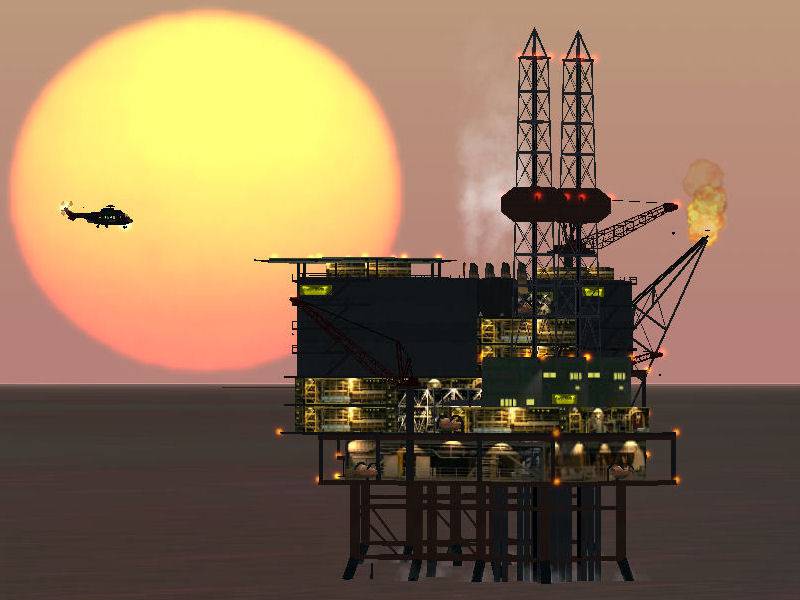 Morecambe Bay Field, Central-Irish Sea

Brent Field - Northern North Sea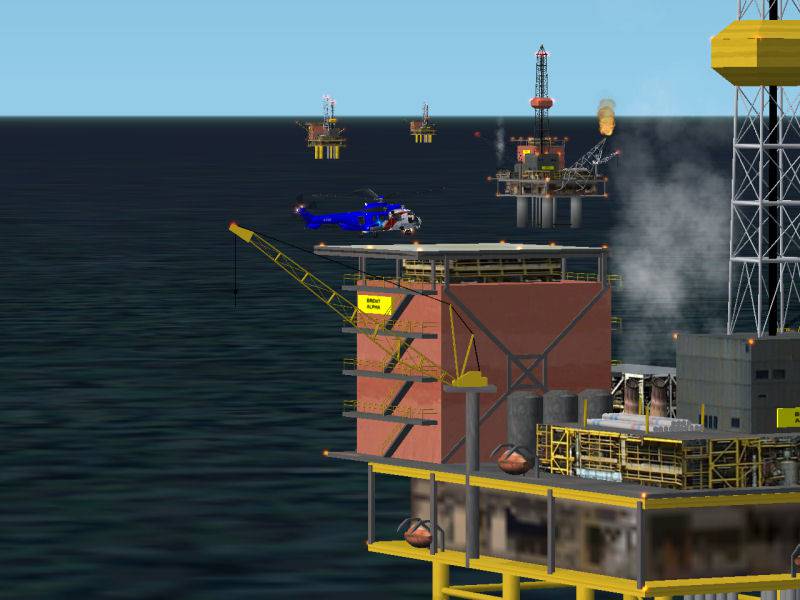 Foinaven FPSO & Paul B Lloyd Jr Semisub - Nortern - West of Shetland