For those of you in the UK who are interested, but are not aware, the Red Bull Air Race is showing on TV ch 4 on Sunday mornings(early) . Abu Dhabi and Barcelona have been completed.
Hi, thanks, if o have SKY tv, do you think it could be there?, i think yes but not sure, if so.
Can you tell me what chanel 4 is for you so i can check it on SKY.
thanks 🙂
for us, it is 104 but you could try 994 as well
I was supposed to go to Barcelona to see it,but I couldn't,and I watched the Abu Dhabi(I might move there next year!Serious!) 😀
Ahhh I love the Red Bull Air Races 😀
They came to the Reno Championship Airraces 2 years ago. It was AWESOME!!!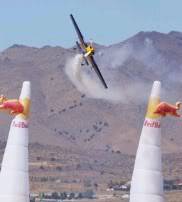 Thanks for the SKY info. 🙂