For example,I want to see the Statue Of Liberty,but all I know is that it's located in New York...so,how can I fly to it?
Is there any add-on utility that can help to locate special buildings,scenery,events..etc,in the world of fs 2004?Or..maybe someone already built a list and put it on the net?
Please help me,I really to see something special in the fs world..
😎
Search on the web for the Lat/Lon coords of the places you want to see... then slew there.
No add on utility that I know of, why not get basic and go to the auto club or check on the net for the landmarks like The Statue of Liberty.
I'm originally from N.Y. so I knew where she was. There is a very cool download of her available at http://www.simviation.com/fs2004scenery20.htm 2nd from the bottom.

😎 Aloha, You could try "ABACUS" they have a program that lists all the sights and easter eggs that are in the Sim, it's called "E-Z Landmarks" I think,check them out I think it may be what you are looking for. Ric
Fly SW from La Guarda and go to 40.38N 74.1W and there she is -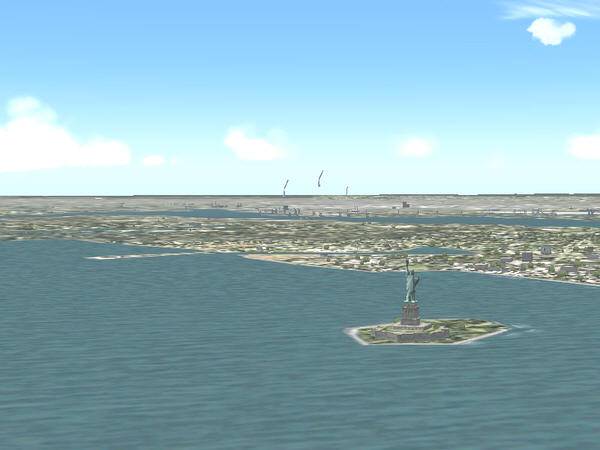 Another of the Statue of Liberty - I had my spotlight on !!!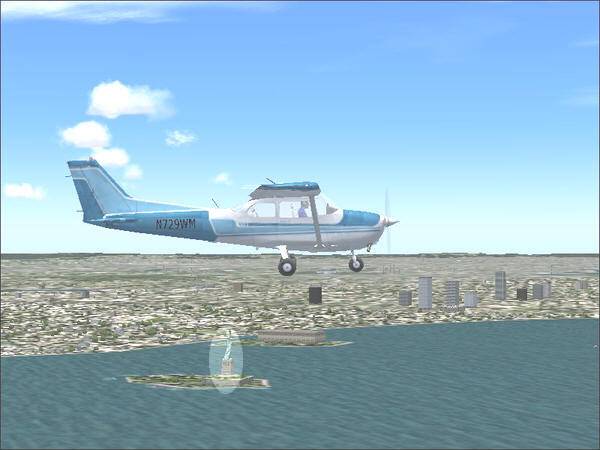 Ive been trying to think of that prog Riclo was on about for a while now(thanks)
Here is a link to the site ➡
I don't know if I would want all that text on screen
TTT