because of the crappy computer i have, i don't do payware aircraft because i don't expect to get the full benefit of what i would be buying.
but i couldn't help myself, and today i ordered this from MAAM: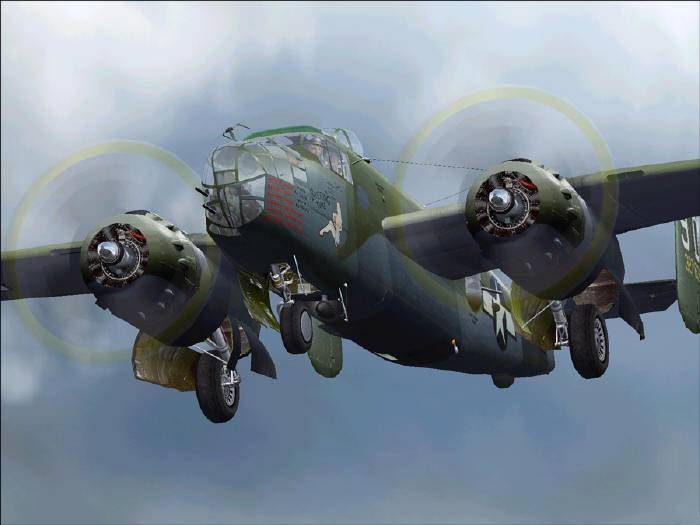 her name is "briefing time"
having seen this plane many times at new garden airshow in pennsylvania, i couldn't resist it. i have a zillion pics of it in my photo album, i love the sound of those huge engines!!!! i am more exited about this than picking up my motorcycle next week!
Although I'm not really a prop-guy myself, that does look like a beatiful plane..
Hope you'll get to enjoy it to it's limits... have fun!

Holy smokes talk about attention to detail 😳
Way to go!
While you're waiting for the shipment of the MAAM you might wanna check this cute freeware package out ➡ http://www.simviation.com/fs2004vintage44.htm
Second from the top, the Mitchell.
Let us have some screenies once you've got your new toy 😀
i am downloading it right now. tomorrow i will install and take it for a test flight. this should help me pass the time between now and then. i expect to be away all next week as well, so that should help too 😀
i haven't seen my bike in 7 months, i'm not sure i even remember all the stuff in my garage! 😂 if all goes well, God willing, by the time i get back, i should be sittin pretty. new mitchell, my bike, and a long visit with freinds and family i havent seen in too long.
wow! thanx for the hook up! this mitchel is really nice for a freeware! im impressed! now i'll have to see about getting it into fsx!