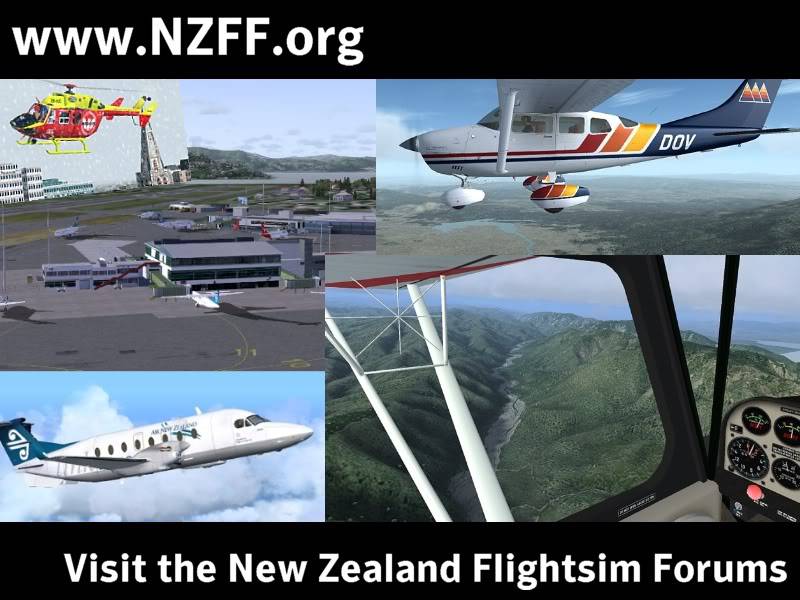 Hi guys,
I would like to invite you to visit the New Zealand Flightsim Forums, New Zealand's premier Flight simulator community.
New Zealand is known to be one of the most accurately represented countries in the virtual flight simulator world, with heaps of addons available to increase the realism of your flying experience.
We serve as the largest hub for the Kiwi flight simulator enthusiast community and serve as an online meeting place, where discussion on the virtual world of aviation in New Zealand is the first and foremost priority.
Come and join us, find out what's happening down-under and check out the latest news, reviews, screenshots, and downloads as well as much much more! Everyone is welcome, no matter where you are from!
Cheers,
Andrew- NZFF founder