Today I was reading the Popular Science magazine and I came across this: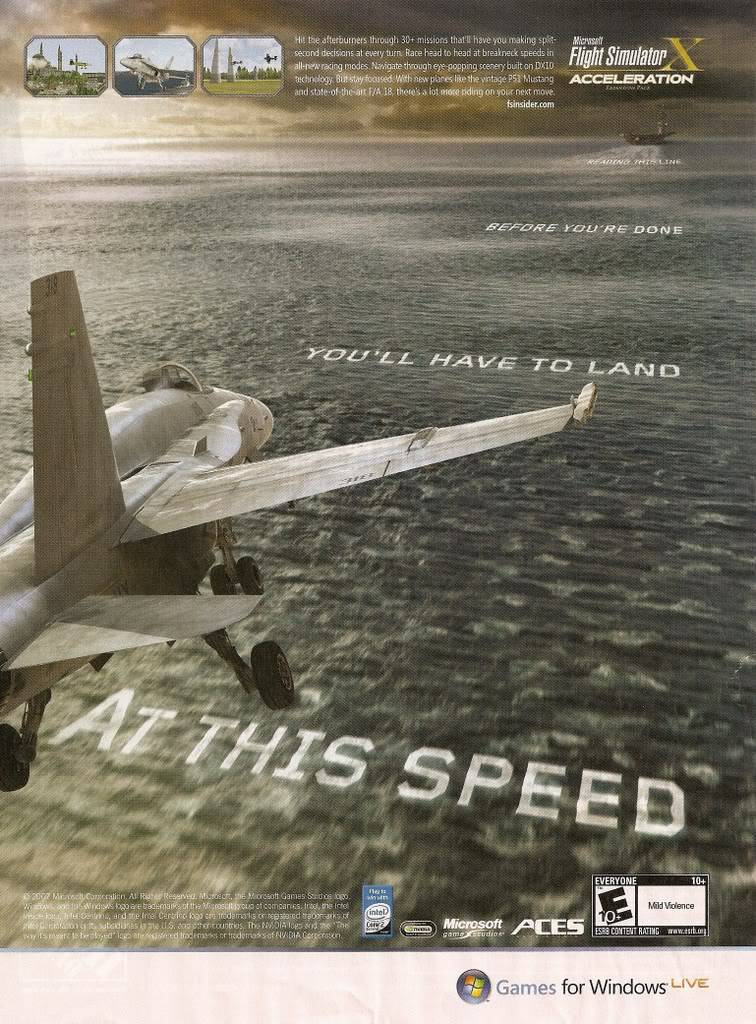 GameSpot also has some screenshots of FSX Acceleration at http://www.gamespot.com/pc/sim/flightsimulatorxadrenaline/images.html?mode=official.
Some of GameSpot's screenshots:
FSX Acceleration is coming Fall 2007. Also, Microsoft's FSX Acceleration site is at :http://www.microsoft.com/games/pc/fsxacceleration.aspx
The Flight Simulator X Acceleration Expansion Pack delivers an all new thrilling multiplayer race mode, new action-packed missions, more new content, and newly enhanced DX10 graphics!

Challenge friends in the new racing mode, or test your flight skills in the 20 new missions like being a NASA test pilot, performing search and rescue on an ocean liner, or navigating a whiteout blizzard in the backcountry. Also included are six new scenery maps including the famed Red Bull Air Race courses, and three new planes such as the F/A-18A Hornet, EH-101 Helicopter and P-51D Mustang.
-Orion