Fictional CR Airways Boeing 7e7 Dreamliner.
My first repaint in a while, I'm a bit rusty, it needs a little more doing to it I think.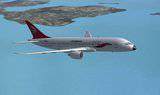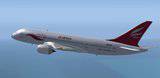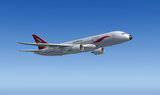 Last edited by Colin Reece (Col7777) on Wed Nov 26, 2008 8:02 am, edited 1 time in total
Very nice I really like the nose of the plane.

One correction though it is now called the 787 dreamliner

Nice to see ya back Col, and very very nice repaint!
PS: Thats the old yucky design of the 787, the new one loooks sooo much better

Hi Cheeks,
I am using Robert Versluys's B787 mainly because it flies good as an AI type, plus it has a paint kit.
There seems to be a lot of textures for this aircraft as well so it is a good one to use as an ai because I can have it flying in and out of a few major airports.