SOLVED
Shame, Shame, Shame... I managed to install FSX.
In all those failed attempts I made I kept typing in the black screen " run as administrator" & was never accepted & thought it was because as I was shown as Adminr in User Accounts it knew I was.
Lo & behold, just after my previous post, I clicked on Start to do something & noticed a black icon, I clicked it & it opened the box as Adminr.
In the attached, notice the bottom heading says Admnr. but the top one just C:\ win....
Where the blazes did the Adminr come from out of the blue I will never know. I never put it in Start menu.
SO you were all right after all & must have thought what an idiot have we here. I do not blame you. ....Cheers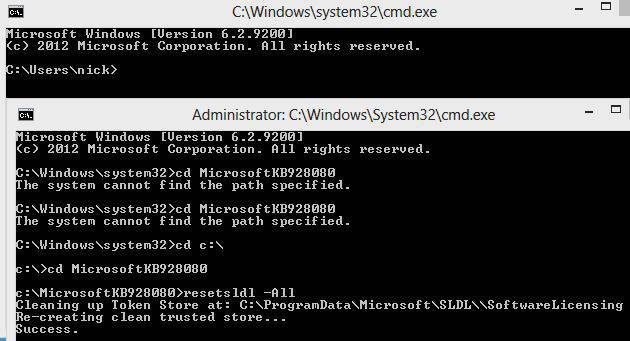 nichos Ground hog
Ground hog Posts: 45Joined: Thu Sep 02, 2010 8:01 pmLocation: W.London