I found this today and thought it would be of some help for world travelers.
Default Seaplane Bases in FS2004
File Description:
A sortable, Excel-format list of all the default seaplane bases in FS2004. Now you know where they are! Unfortunately, they are all in the United States.
fs9seabases.zip
https://flyawaysimulation.com/downloads/files/3154/fs2004-seaplane-bases-listing/

I'm going to fly around the world, but not in a sea plane. The Global flier! Does that addon include alaska bases?
I doesn't say if it's the 50 states or just the contiguous 48, I didn't have a chance to open it yet, check it out and let us know, it's a very small download.

I looked.It does have Alaska.
I downloaded it but havn't installed it yet.
Roger that Radarman!
In addition, if anyone needs intricate addon design in sea plane bases you might also consider downloading the scenery for Tahiti and Bora Bora from Bill Melichar. He goes the extra mile and has added some fantastic ones along side the respective airports. --Below is the best image I could find of the area in Tahiti where the sea plane base is located. Base itself is just down the coast about 100 yards. Hopefully this capture will give you an idea of the quality of his scenery design. The base itself is quite extensive. Overall Rating: 10.0000. 5.44 MB.
https://flyawaysimulation.com/downloads/files/376/fs2004-tahiti-international-airport-and-sea-plane-base/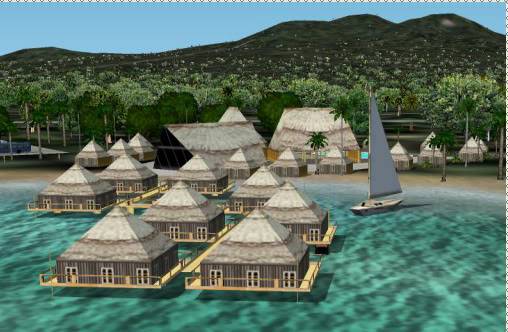 Last edited by George (OrlandoGeorge) on Sun May 01, 2005 7:35 pm, edited 4 times in total
BTW,
Here is a capture of Bill's Bora Bora sea plane dock area.
I fly the Cantu B737-200 in here and it is good fun! Have to use setting three on auto-brakes to get a real good & safe landing. ~I would really only recommend flying a B737 or lesser jet or GA A/C in here (rnwy in distance) as the NTTB/Motu Mute field is about 4900 ft in length. Afcad by Ray Smith is also included. 3.2MB. 🙂
https://flyawaysimulation.com/downloads/files/3155/fs2004-bora-bora-scenery/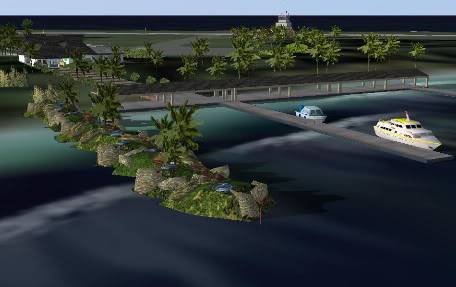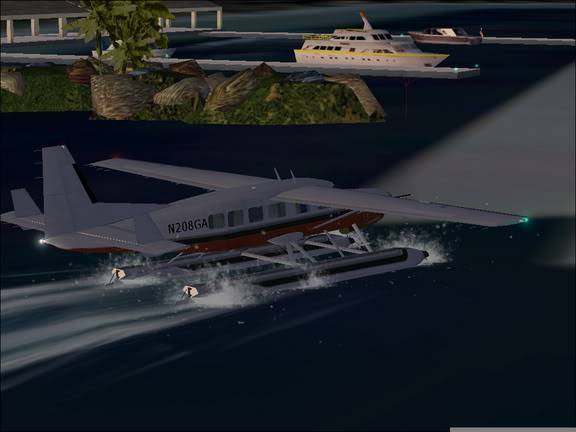 I've installed Bill Melichar's scenery for Bora Bora and Tahiti, it is very cool and frame friendly.
Yo Michlin,
I am glad that you like those. I emailed Bill and he tells me that Fiji - Nadi Int'l Airport is now completed. --I realize that these destinations are far flung to say the least (especially for UK/Euro Flyers) but it's nice to know that they are out there should one ever attempt a real long-haul to cross the South Pacific! -They make nice way points on a US to Australia / New Zealand journey.
On long dedicated flight routes I generally depart PHNL and head to Faaa Int'l. My longest route. Nothing but water right off the end of the runway until I sight the Tahitian chain at altitude an hour later. (I usually fly at X4 on this route/suspend.) -Out of Faaa I depart for Rangiroa because I like going over there for some reason. Have the addon scenery for that atoll as well and it is good. Depart Rangiroa/back to Faaa on the short hop/ depart to Rarotonga. -Out of Raro and over to Sydney. >>Back to PHNL.
--They may be exotic locations but FS9 is for traveling!! 🙂
-George.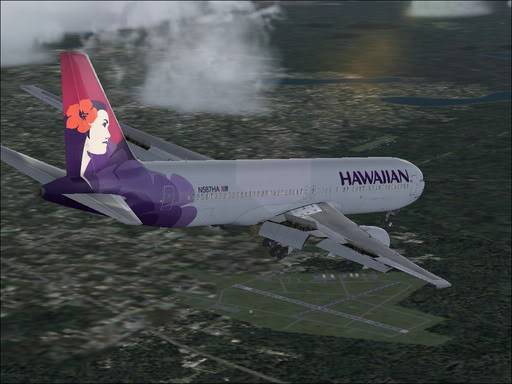 It's time to fly.