Yo Michlin,
I am glad that you like those. I emailed Bill and he tells me that Fiji - Nadi Int'l Airport is now completed. --I realize that these destinations are far flung to say the least (especially for UK/Euro Flyers) but it's nice to know that they are out there should one ever attempt a real long-haul to cross the South Pacific! -They make nice way points on a US to Australia / New Zealand journey.
On long dedicated flight routes I generally depart PHNL and head to Faaa Int'l. My longest route. Nothing but water right off the end of the runway until I sight the Tahitian chain at altitude an hour later. (I usually fly at X4 on this route/suspend.) -Out of Faaa I depart for Rangiroa because I like going over there for some reason. Have the addon scenery for that atoll as well and it is good. Depart Rangiroa/back to Faaa on the short hop/ depart to Rarotonga. -Out of Raro and over to Sydney. >>Back to PHNL.
--They may be exotic locations but FS9 is for traveling!! 🙂
-George.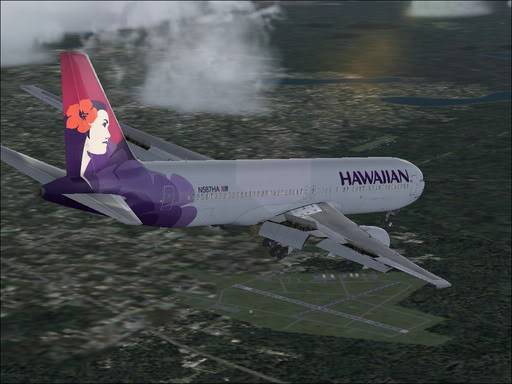 It's time to fly.