Does anyone know what Antonov was used in the James Bond film "Die Another Day"? I could only find pictures of a model they used during filming.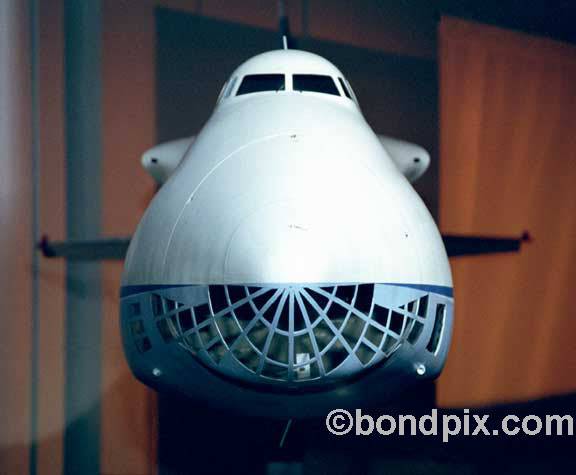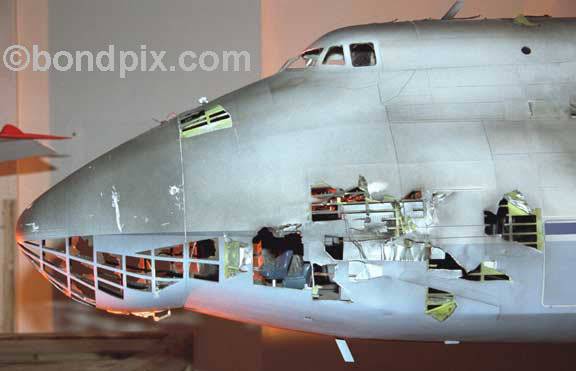 It was an Antonov An-124 Cargo.

Oberkomando wrote:

It was an Antonov An-124 Cargo.
That is correct.
Thanks guys, I can't seem to find a d/load of the An-124 Cargo with the lower windows

Chris,
I looked around and couldn't find one like that either.
Truthfully, if it is a cargo jet why put lower windows in it, unless they use it like a freighter (boat) with a few passengers.
This has interesting textures.
http://library.avsim.net/search.php?SearchTerm=adb_072.zip&CatID=root&Go=Search
Cool video (of it), it's a huge beast.

Thanks for the links Radarman

Nice video.
It's amazing something that big can stop so fast.
Yes, it is a great video, very nice link.

like this?


It's my bond repaint


The cargo plane used by Gustav Graves in the Bond film Die Another Day is an Antonov an-124 cargo plane. However, the interior of the plane and the windows positioned on the underside of the nose is from another Russian cargo plane, the IL-76, which was produced by a different company to Antonov.