I used to play FS2000 quite a bit then I got rid of my desktop and went with laptops. I built a SFF machine a few months back with some decent components and thought I would give FS a whizz again. I see it's only £18 or so but then discovered that FSx is due out soon. Is FS2004 worth buying in the meantime or should I wait for FSx?
If your machine is of a good standard (and could more than likely run FSX), and you aren't going to upgrade any time soon, then it depends on whether you want to buy FS9 and then buy FSX, bearing in mind that it will probably be out at around christmas this year. A lot of addons that are out and coming out for FS9 are compatible with FSX, so there isn't much to lose.

My desktop has an Athlon 64 4000+, 2Gb RAM and a X800XL GPU and my laptop has a Turion 64 ML-34, 1Gb RAM and a X700 256Mb GPU. Do you know if that will suffice for FSx?
dude. GET IT NOW!!!
it will take ages for fsx comes out.. you'll lose several months of great fun

SeanGa wrote:

dude. GET IT NOW!!!

it will take ages for fsx comes out.. you'll lose several months of great fun
I agree

FSX is now avaliable, so you might as well just buy FSX
I got impatient trying to get FSX to work on my Laptop so I went out and got FS9 (the last one I had was 2002). Now, FSX is working on both my Laptop and my PC with considerable lack luster scenary on my Desktop. Frame rates are low even without the graphics beefed up on my desktop. Its still runs at 8-10fps even with everything on minimal. Am I missing something? Should I just run FS9 on the desktop and FSX on the laptop? I get 18-20 fps on the laptop with decent scenary. I have thee monitors on the desktop and enjoy flying that way. I don't want to give that up for scenary. Can I get FS9 to look half way decent with my desktop spesc and continue to use my three monitor set up?
Is bumping up that last 512Mb of RAM to max out at 2Gigs worth it with the rest of the specs as they are?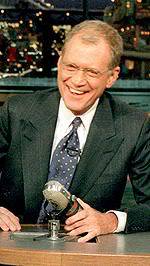 The top ten reasons to buy FS9 even with FSX in stores:
10. No DVD drive required with FS9.
09. FS9 takes up much less space on HD than FSX.
08. Owning FS9 helps to complete the set of Flight Simulator programs.
07. More downloads and add ons for FS9.
06. FS9 doesn't have activation restrictions.
05. FSX requires a super computer and a still to be created patch.
04. Some Flight Simulator hardware may not work with FSX.
03. Some of your add ons for flight Simulator may not work with FSX.
02. FSX lacks the historical aircraft of FS9
01. FS9 only costs $20 at Best Buy


Last edited by CRJCapt on Wed Nov 08, 2006 2:55 pm, edited 2 times in total
Christ almighty people this dang thread is from APRIL!!!
Stupid random guests.
Now here's an idea.
We have a Train Simulator board
We have a Fly! & Fly! board
We have a SimShack.net Forums board
All of those are absolutely useless. Get rid of them I say and create one new one in their stead - a playground for anonymous guests.
Let's call it "Anonymous Guests Only".
Surely someone can write a code or whatever is required to facilitate such a function.
On that board only anonymous guests would be allowed to post and anonymous guests would be allowed to only post on that board - nowhere else. No rules, everything goes. They can bump up posts that are two years old, they can have endless debates whether Airbus or Boeing rules, they can debate whether cat food is suitable to be fed to their lap dogs... and best of all: Try and figure out how they can get an avatar and a signature into their posts.


Let's hold a referendum. Someone please make a poll!!!