horrgakx wrote:

I know there's a US version of real-time trackers (https://flyawaysimulation.com/article978.html) - is there a UK version?

Where I work, right on the western tip of Cumbria, I look south-east have have a great view of loads of air traffic, the majority flying more-or-less south and occasionally some going North-West. I can clearly see a junction where the paths of air traffic meet and cross and I'm trying to find out where it is. Are there any maps of the UK corridors this traffic is using?

Hmm... also it would be cool to get my scanner out - I wonder which ATC centres & frequencies they'll come under too....
Cumbria being this (link) area?
Is the traffic you mention in or outbound to/from a specific airport?
Perhaps the airways the traffic is following are these:
N864
UL603
UL46
UL603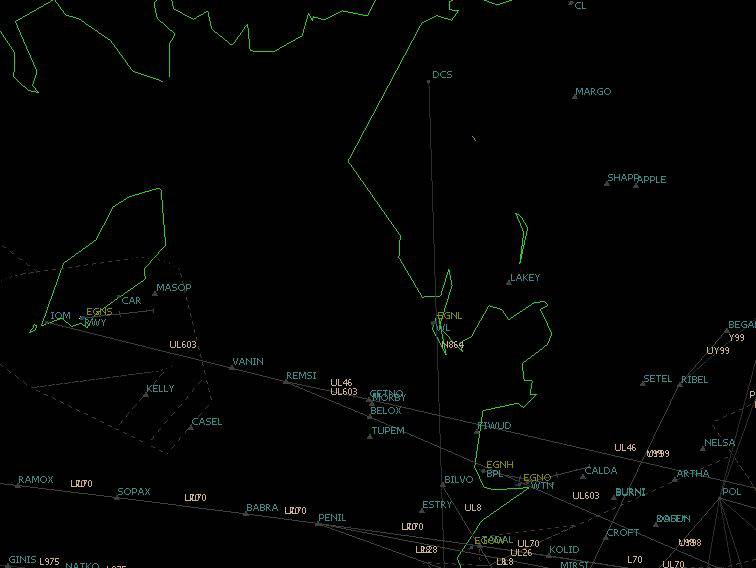 ATC Frequencies for this area are:
Carlisle Approach - 123.600
Carlisle Tower - 123.600
Isle of Man / Sandown Tower - 123.500
Manchester Control - 126.775
Blackpool Approach - 119.950
Blackpool Tower - 119.950
Warton Approach - 124.450
Warton Tower - 130.800