I just recently re-installed Flight Simulator 2004 on my laptop and I think I am having some kind of graphics card issue. The game looks like crap and so I went to adjust the settings. However, when I did went to adjust the sliders they wont move!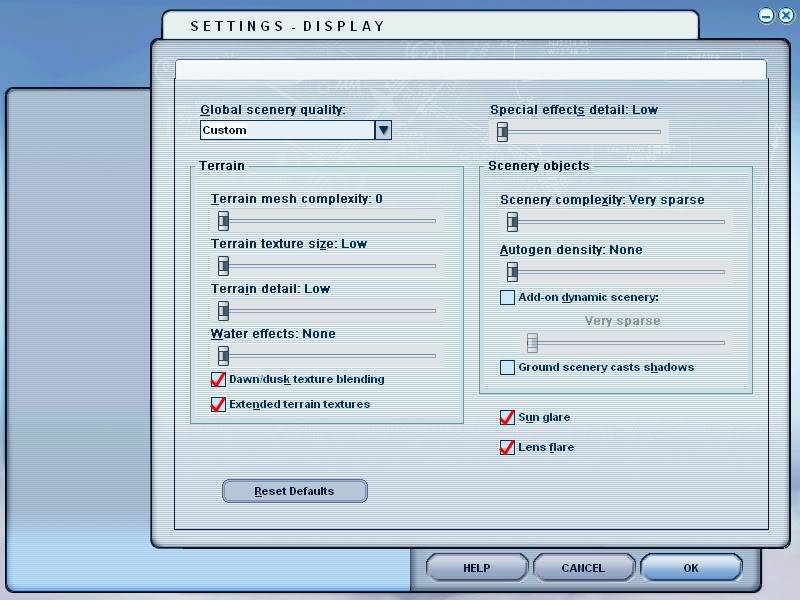 These are the sliders in question, but it is not only this screen but EVERY settings screen, not just the graphics section. They will not move and the settings dont change when I try to click and drag them. They are just stuck in their positions on every screen, even volumes on the sound section.
My graphics card is an ATI Radeon IGP 345M. Yes, I know its pretty terrible, however it worked before without any trouble. I have tried reinstalling it multiple times now and still having the same issue. I also had the game running fine before I uninstalled it a while back but am just now having problems.
Any help would be greatly appreciated!