I didn't know what Catogory i should put this in so i will just put it here.
Right on my screen when playing FS9 i get little box dots as you may of seen on my FlyUk screenshot flight i did couple days ago.
Cheeks said somthing to me about it on XFire a couple days ago aswell and he told me to avtivate something on my computer but i couldn't find it.
I searched around and found out it was not included with windows vista and there so i have to install it but i don't know where i can get it from.
Now i know this is stupid of me but i forgot the name of the think i am looking for thats why i need help as soon as cheeks see's this he will comment the name but mean while hers's a pic and if you look carefully you will see what i mean (dots around the cloud)
(i have not resized, so you can see more better)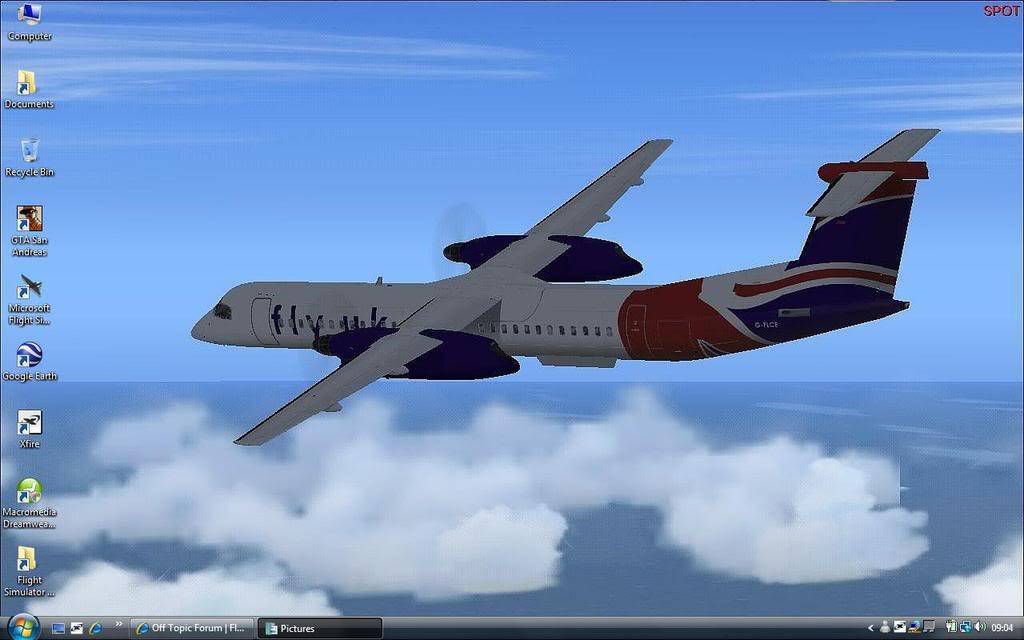 Any help & i will be greatfull.