Hello, this is a little problem i have run into and i have looked everywere in the manual of the 737 PIC but can't find a solution to this.
In my 737 PIC i start up from a cold and dark cockpit, but after i have the engines and such running i see that my EADI and my EHSI are blank, im lost here so help would be appriciated.
I just need to know how to get everything on and going right.
Thanks.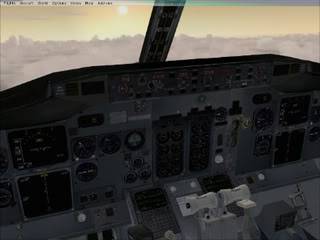 Try Shift+1, Shift+2, Shift+3 etc. -- it works in fs9 might work in FSX too.
Nah that didn't work those keys just brought up different panels and stuff it didn't turn the what i want on.
Sometimes if avionics is turned off in the default flight it'll do that with planes that don't have an avionics switch. Easiest thing to do is map it to a key command.
Ok i finally found out the problem see cause the FeelThere 737 PIC is sooo realistic that unlike the default stuff everything has to be set up and you can't do unything really until you get the APU going first of all.
But then to get the EADI and the EHSI going you have to set up the IRS and then they work, i love this add-on.
It's so realistic it's just like the real life 737-300/400/500.