Any things you've seen that surprised you? Things you didn't think would be in the game?
Here are two I found on my last flight from San Fran to Phoenix.
There is a (very) small airfield in Oakland, Moffett I believe (KNUQ), with two MAMMOTH hangars open on two sides, big enough to fit a 747 through at 200 knots! Here is a screen shot of my trusty 737 through it:
Just south of Phoenix Deer Valley airport (which is the extreme North of Phoenix) are three hot air balloons. This screen shot is posted on this site: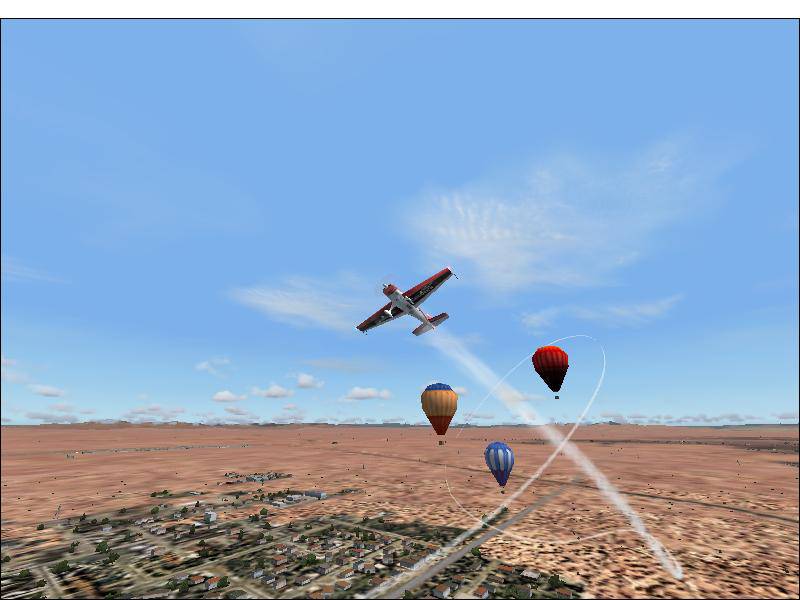 What are some of the crazy things you've come across?
The large hangars at Moffet Field are former dirigible hangars, from the days of the Hindenburg.


The hangers at Moffett Field, and their sister hangers at the now-closed Tustin Air Station in southern California, were home to US Navy dirigibles and blimps that were used for coastal anti-submarine and anti-invasion patrols prior to, during, and after World War II. I'm not completely sure but I seem to remember blimps flying from the Tustin hangers when I was a kid (a very long time ago).
I have not spent much time in the bay area but I know that after Tustin became a Marine Corps Air Station, the hangers were used to house and maintain several squadrons of helicopters and office space for the personnel in the squadrons. It was closed a few years ago and, when I moved from southern California, final decisions had not yet been made about whether to trar them down or to use them in some way.
They are huge, impressive buildings.