Any things you've seen that surprised you? Things you didn't think would be in the game?
Here are two I found on my last flight from San Fran to Phoenix.
There is a (very) small airfield in Oakland, Moffett I believe (KNUQ), with two MAMMOTH hangars open on two sides, big enough to fit a 747 through at 200 knots! Here is a screen shot of my trusty 737 through it:
Just south of Phoenix Deer Valley airport (which is the extreme North of Phoenix) are three hot air balloons. This screen shot is posted on this site: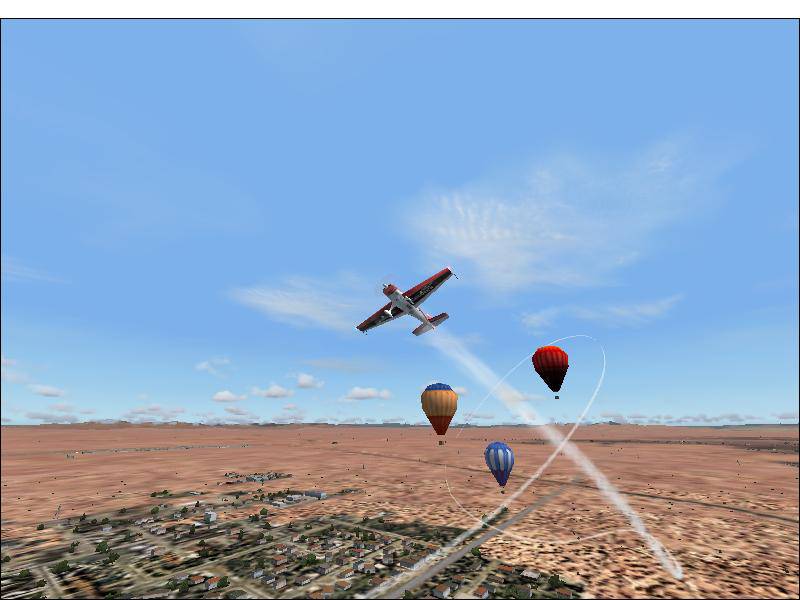 What are some of the crazy things you've come across?