Hi everyone,
You may have read my other post at https://forum.flyawaysimulation.com/forum/topic/10806/my-plane-spotting-photos-from-auckland-international/ where I have uploaded some photos I took of planes at Auckland International Airport. Well, today I was down by the airport again and got loads more new pictures, and I thought I would upload them again for the people who enjoyed the last set. Notice, these pictures are only of planes that were not displayed last time round, so there are no repeats 😉 I was listening to all the planes communicating with the tower on my scanner, and because the weather was so bad, with lots of crosswind and low visibility, all the jets were landing IFR.
Enjoy: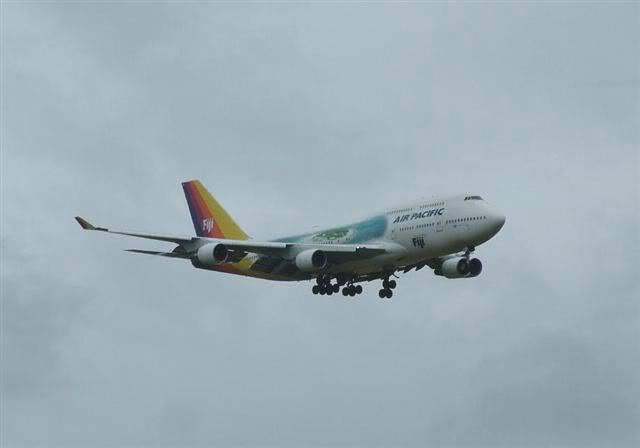 First up is an Air Pacific 747 with the "Fiji Holiday Island" livery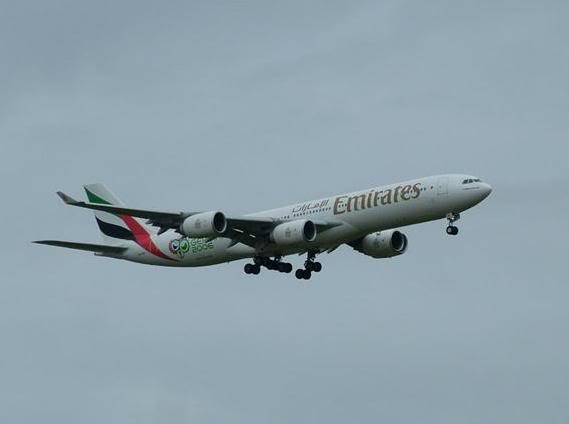 Emirates Airbus A340 with the 'Germany World Cup 2006' special repaint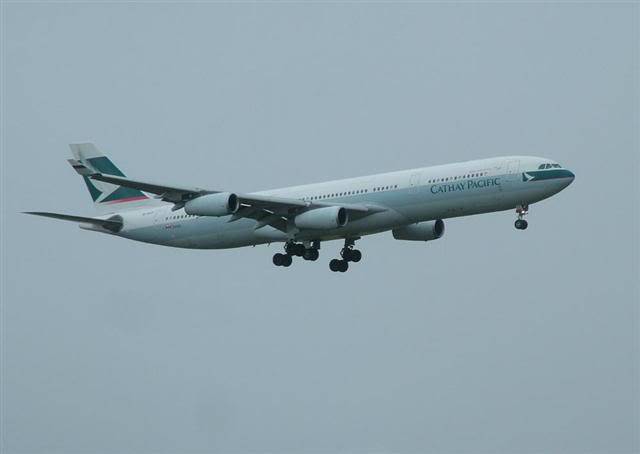 Cathay Pacific Airbus A340, on finals on a long trip from Hong Kong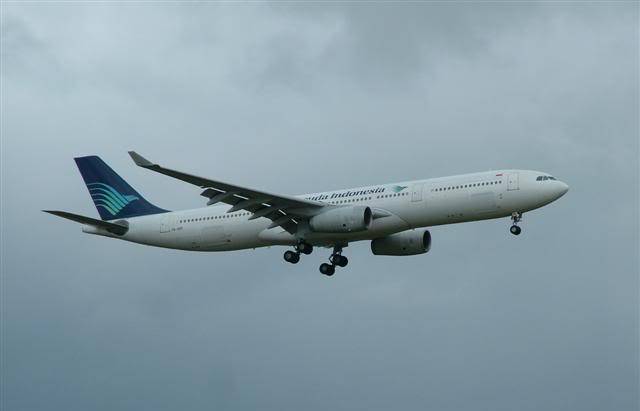 An old Garuda Indonesia Airbus A330 landing from Bali (thanks for the correction Agus)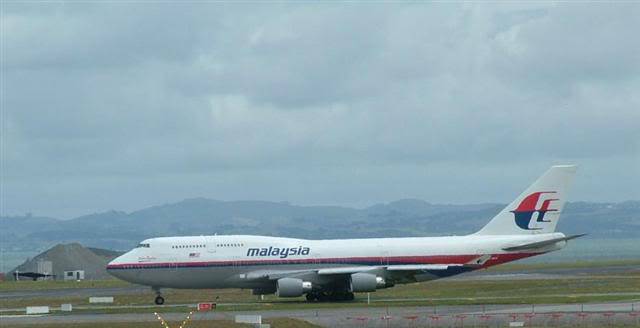 Malaysian Boeing 747 holding at the end of Runway 23, ready for departure to Kuala Lumper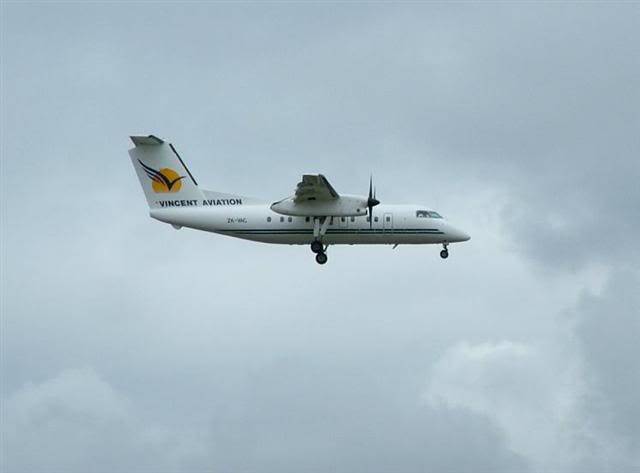 Not sure what plane this is, prehaps someone could tell me, but it belongs to Vincent Aviation from Wellington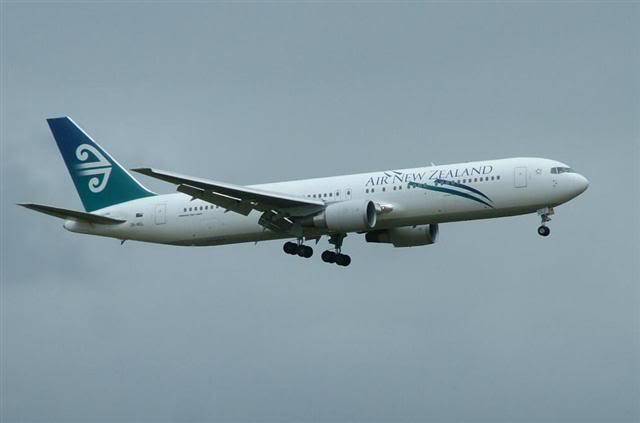 Air New Zealand Boeing 767 (thanks for the correction Jarred)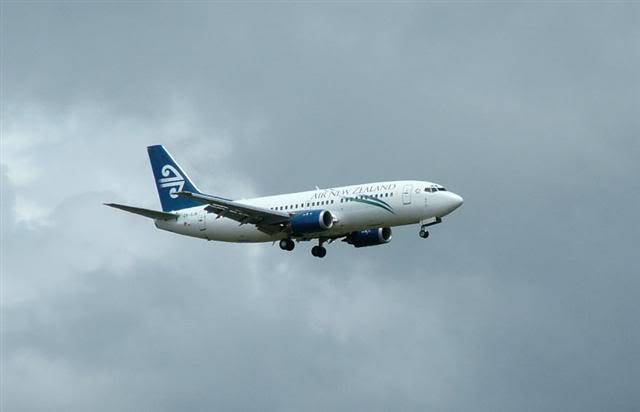 Air New Zealand Boeing 737 with blue engines, which I think is on lease to Freedom Air
Hope you enjoyed the pics,
Please leave your comments here,
And remember to check out the video here: http://www.myfilehut.com/userfiles/44150/Auckland%20Plane%20Spotting%20.wmv


Last edited by ceetee on Sat Jan 14, 2006 9:11 pm, edited 1 time in total
As I said last time the assortment of aircraft from all over the world is fascinating.
Thanks for the view, I enjoy it.
By the way.
Vincent Aviation from Wellington
http://www.vincentair.co.nz/

Your signature is the best one yet!
Once again very nice photos Andrew, congradulations! 👍 Looks like a 767 to me, and the 737 at bottom is ex-Freedom Air, given back to Air NZ after Freedom got the A320's.
cheekytrolly wrote:

An old Garuda Indonesia Boeing 777 landing from Bali
That's actually an Airbus A330 😉
cheekytrolly wrote:

Air New Zealand Boeing 767 / 777, again I am unsure of what model it is???
As Jarred said, that's a 767.
The video was great! Nice job, Andrew! 😀 I also liked all of your pictures 😉
Sometime, I have to go to Lisbon Intl. Airport and spot some airplanes too 😎
wow! thank u cheekytrolly: I really enjoyed looking at the pics and the videos. I should start making some too of Atlanta International Airport (KATL).

Great photos 👍
Thanks for posting them
Thanks for the comments and corrections guys, I have adjusted the caaptions accordingly.
Also, Radarman, after visiting the Air Vincent website, I am still unsure of the aircraft, because it appears to be none of the following:
The New Zealand Fleet currently consists of one Beech 1900 (19 seat, pressurised twin engine turboprop. a Reims 406 (9 seat twin engine turboprop), A Cessna 402 (8 seat twin engine piston), and a Cessna 182 (3 passenger seats single engine piston)
❓ ❓ ❓
Wonderful pictures. That Vincent Air turboprop appears to be a DeHavilland Canada DHC8-200.
CrashGordon wrote:

Wonderful pictures. That Vincent Air turboprop appears to be a DeHavilland Canada DHC8-200.
I have managed to track it down on the NZ aircraft register, and it is a De Havilland Canada DHC-8-102, so you're pretty close Crash!

I don't like the engines of the airbus A330/A340 (and probably other a/c too)
they look so small!


Last edited by Sean (SeanGa) on Sun Jan 15, 2006 1:12 am, edited 1 time in total
Great pics Cheeky. 👍
Thanks for sharing with us.
I'm glad you like the photos people- hopefully more will come in the future!
And thanks for tracking down that info about the Vincent Air plane Jarred, I wondered if it was from the Dash 8 series but thought it looked too old!
😛
Heres a flight sim re-creation of the first shot in the post: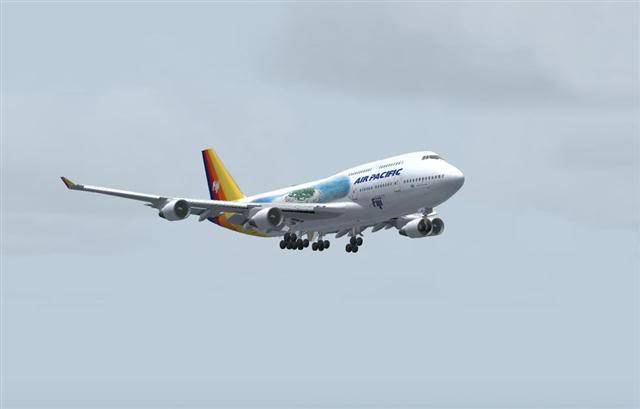 Pretty nice plane huh?
Nice and realistic screenshot their CT! 👍
Glad you like it J1 😎
Heres another flight sim re-creation of the 4th shot down, which is a Garuda Indonesia Airbus A330: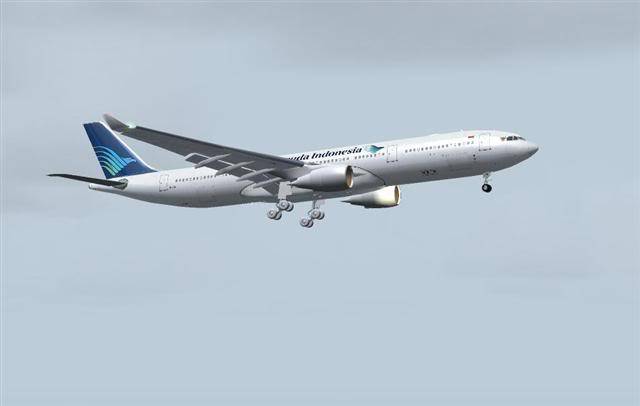 It's another POSKY model, which I honestly love. POSKY make the best freeware jets for fs9 on the net 😀 Unfortuantly, I messed up the installation and the wheel e textures aren't showing- but during flight there are hidden anyway so apart from that I think its another sweet plane 😉
Good job CheekyTrolley, some nice shots there. Keep them coming.


Heres re-creation #3 of the Emirates "Germany 2006" A340: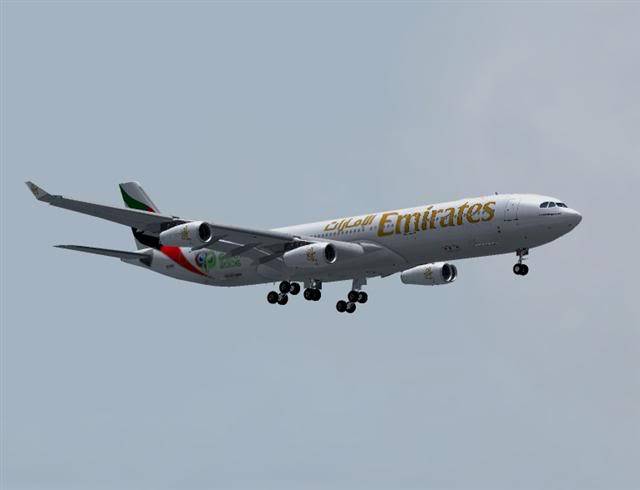 More coming soon! 🙂
To people who have read this post already,
I have just got back from a trip to the airport again and you can find lots more new pictures I took today here ➡ https://forum.flyawaysimulation.com/forum/topic/12504/3rd-installment-plane-spotting-photos-from-auckland-nz/
Enjoy 😉
To everyone who enjoyed these photos,
I have just uploaded 6 more planespotting photos from NZAA here: https://forum.flyawaysimulation.com/forum/topic/15701/some-new-planespotting-photos/
😉