Today I happened to be the in the Auckland International Airport area and pulled over in a lay by at the side of the road, very close to the end of the active runway, to take a few photos. The airport was extreamly busy this Tuesday afternoon with a take off and landing every minute or so, with a huge varity of different aircraft. Afterwards, I went into the terminal up to the viewing deck and took a few closer up shots of the apron. I have a whole camera full of photos but instead of posting all of them here, I thought I would just post a few of my best shots. (Please excuse the quality of a few of the pics below as some of them are resized screenshots from vidoes. I will make a collection of the vidoes and save it as a WMV file, and post a link to it here later on.)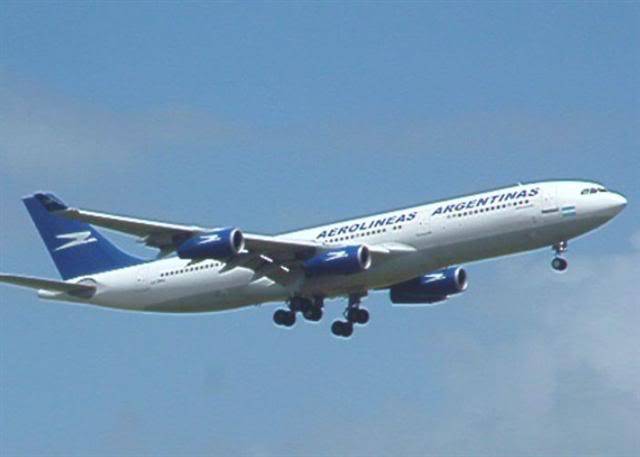 Aerolineas Argentinas Airbus A340 on finals, a regular visitor which I often see low over my house
Aerolineas Argentinas Airbus A340 at the gate, unloading its cargo with an Emirates 767 just visible in the background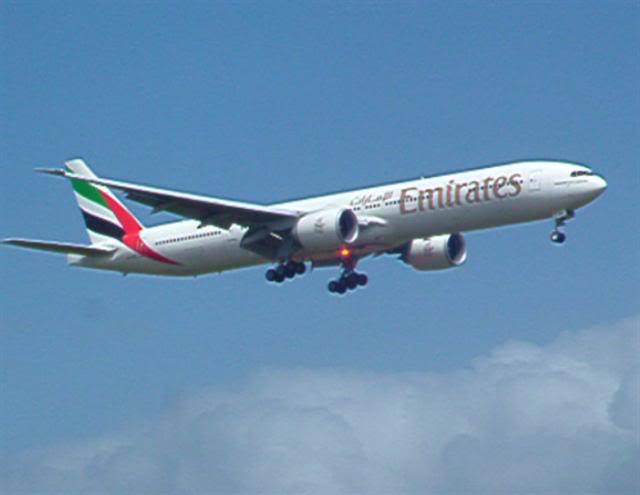 Emerites Boeing 777 on finals, only recently have they started flying to NZ, via Australia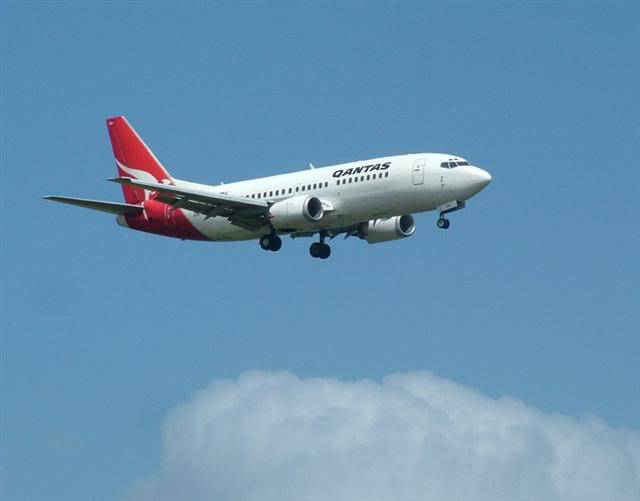 Qantas Boeing 737, on finals. It's not until you see them close up that you realize how small they are (Notice it's ZK registration)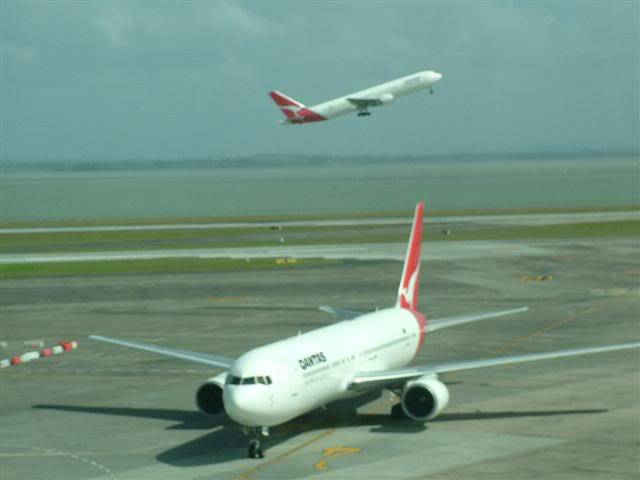 Qantas Boeing 767, taxing to the gate, with it's "Spirit of Australia" clone taking off behind it in the background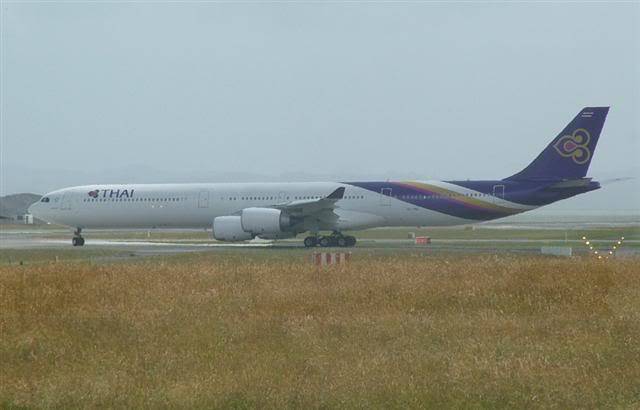 Thai Airbus A340, I have never seen one of these before and I never knew that Thai had repainted there fleet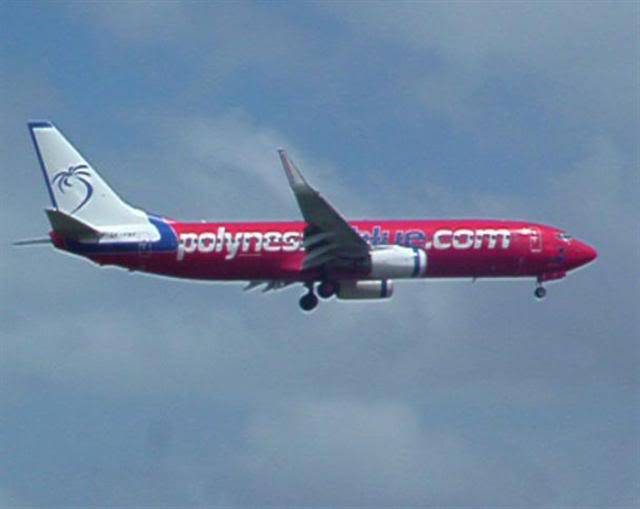 Polynesian Blue Boeing 737-NG, I never knew this company existed, let alone flew out of Auckland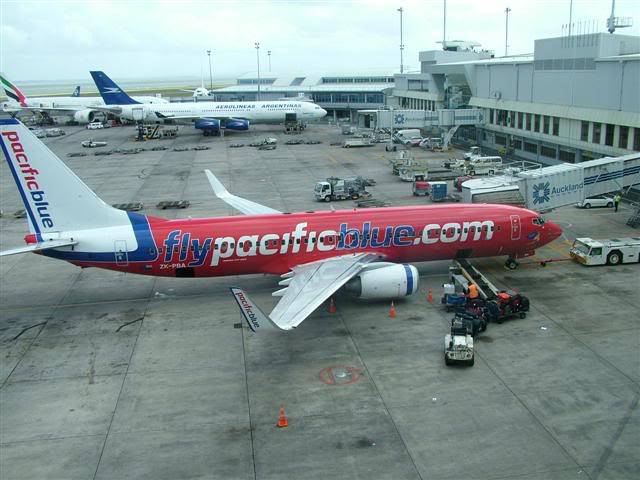 Pacific Blue Boeing 737-NG, parked at the terminal and just loading the luggage ready to depart to Austrailia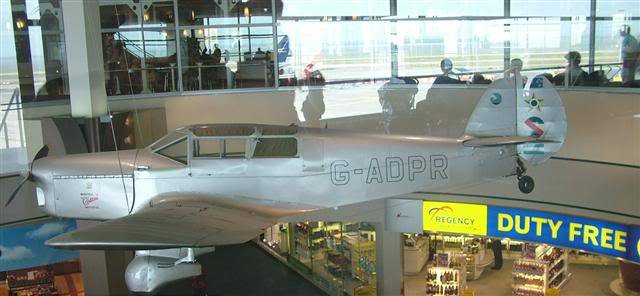 Jean Batten's Percival Gull, hanging above the duty free shopping area, this aircraft set the record for the longest flight ever from New Zealand to England in 1936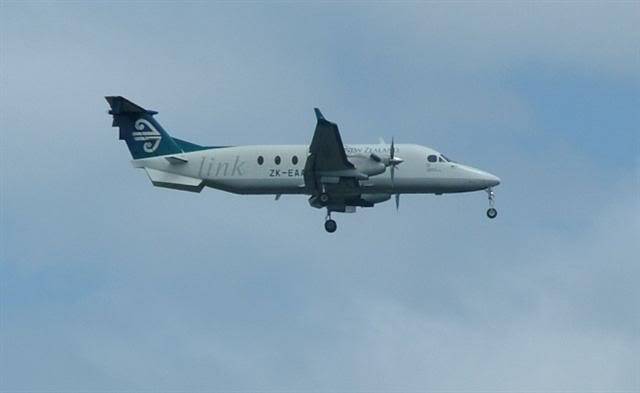 Air New Zealand Link Beech 1900D, one of sixteen that fly short domestic routes round the country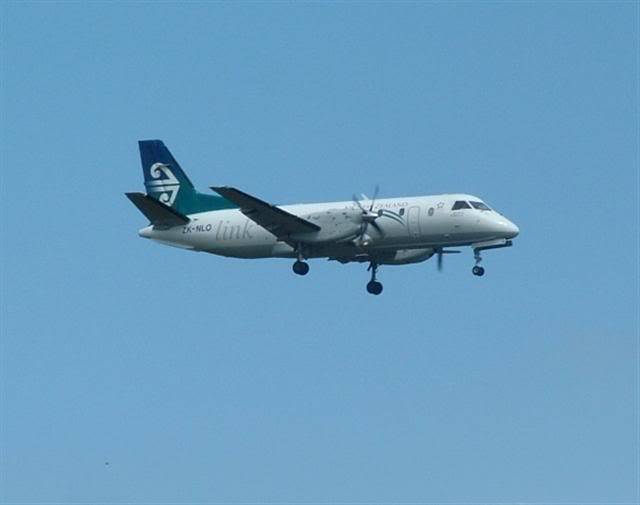 Air New Zealand Link Saab 340A, ten of these also fly short hops around the country.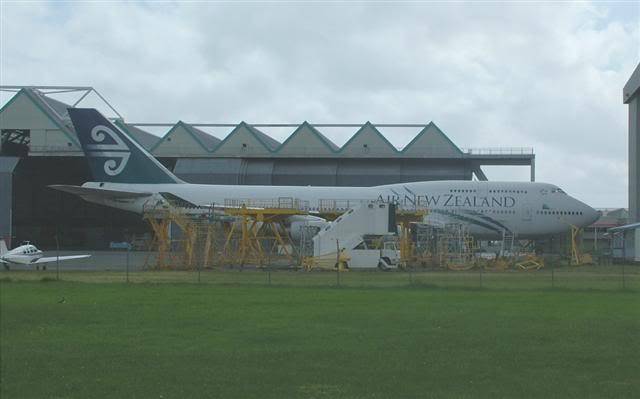 Air New Zealand Boeing 747, parked in the maintenance base and covered in scaffolding (Notice the tiny piper to the left)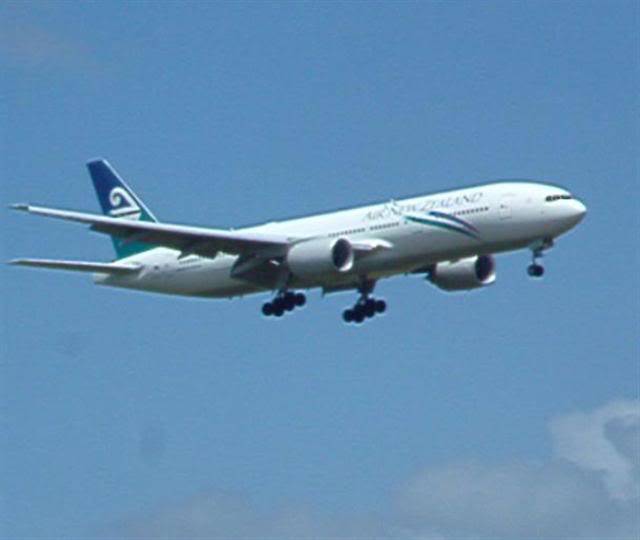 Air New Zealand Boeing 767, on finals and very noisy.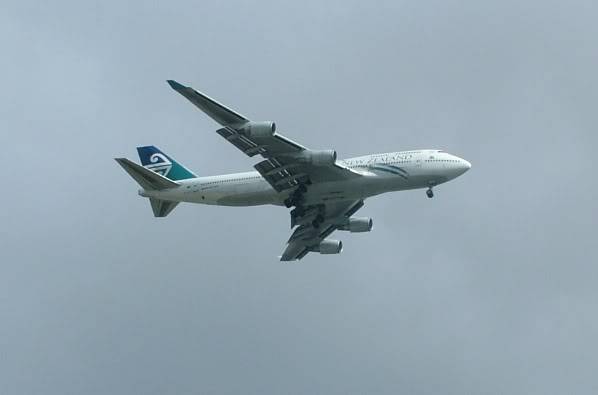 Air New Zealand Boeing 747, I had waited to see one of these flying all day long, but didn't see one till I was on the way home and took this shot of the car window.
Apart from these airlines, I saw many more including Eva Air, Singapore Airlines, Malaysian Airlines, DHL Couier, Origin Pacific and a RNZAF 757. I also saw some smaller Cessnas, Britten Norman Islanders, ATR's, a Convair 580, and a MD-80 plus many more I can't remember!
I hope you like my photos, could anyone suggest a aviation site I could upload the rest too?
Cheers 🙂